Service
Pharmaceutical
Dyestuff
Other
Pharmaceutical Sector
Under holding company of Zhejiang Hisoar Pharmaceutical Co., Ltd., there are the subsidiaries of Zhejiang Hisoar Chuannan Pharmaceutical Co., Ltd., Shanghai Hisoar Pharmaceutical Technology Development Co., Ltd., Taizhou Gangxiang Technology Co., Ltd., Gangxiang International Holdings (Hong Kong), Yichang Hisoar Pharmaceutical Co., Ltd. (preparation). The production covers APIs, Pharmaceutical Intermediates, Formulations and Fine chemicals. Main product categories include antibiotics, cardiovascular, hypoglycemic, in which more than 70% are exported. We are the top manufacturer of Penem and Clindamycin series products in the world.
Dyestuff Sector
Under the holding company of Taizhou City Qianjin Chemical Industry Co., Ltd, there are subsidiaries of Taizhou Zhengang Dyestuff Co., Ltd, Yancheng Ouhua Chemical Industry Co., ltd; Yancheng Ouhua Chemical R&D Company and so on. The production covers Dyestuff, and the intermediates of Dyestuff and Pigment. The manufacturing sites of Dyestuff are located at 1)Jiaojiang Taizhou, High-quality REACTIVE BLUE series; 2)Jiangsu Yancheng, manufacturing the related intermediates of dyestuff and pigment. Our company is the main manufacturer of REACTIVE BLUE KN-R, covering over 60% of the global market share, having an integrity global industrial chain and good scale of production and marketing performance.
Other Sectors
Besides the Pharmaceutical and Dyestuff business, our company is also manufacturing environmental protection related equipment, medical chemical supplies and appliances, and other chemical intermediates, etc.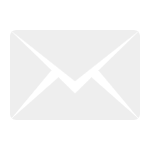 Feedback through this channel
It will go directly to the relevant person who in charge of the company
Contact Us